Little Giant New Talent Showcase

Jim Krubeck – Christian Rock with live motivating rhythm
Local Red – Edgy,Thick Rock from the Highlands of Crested Butte
Sounds Of Fire – High Energy Gospel with a wide variety of musical influences, True inpiration in these troubled times. Studio & Live Recording
Electrodelic – These boys jamm in the Denver/Boulder Metro areas. Go see them give it up at a club near you
Lindsey Mosher "Free" – A talented lady with a good view and a bit of a Jewell edge
Steve Morrow – Thought provoking Debut CD "Your Miles May Vary"
Check out Semi Giant's new CD Empty Highway…. a tasty blend of great song writing with a bit more than Semi Funky grooves. Get in on the limited first release your feet will love you for it!!!
Do you like harmony intensive Folk music with a twist? Check out Cottonwood's latest release "Floating"… It sounds great!!!
How about some Art Rock… Michael Myers has finished his new Musica Grandios project "Homo De Prana"
Adult Contemporary R&B… Kevin James Healey just finished his debut CD "Crooked Lane"
Thank you for your interest in original independent music.
Music categories and artists currently available: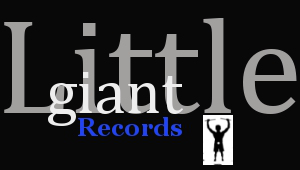 Adult Contemporary:
Eric Baines,Steve Morrow, Kevin James Healey
Alternative Rock:
Semi Giant, Local Red, Michael Myers, Wake Up Jeff
Blues Rock:
CatFish & the Crawlers
Christian Rock:
Ninth Hour, Elijas Fire, Jaydeen Georgeff, David Greco, AYA, Jim Krubeck
Folk:
Cottonwood 1 & 2
WorldBeat:
Mr.Skinny & the Giants
Gospel:
Sounds of Fire
Jazz:
Anthony James Baker , Jazz Quest, Mr. Skinny (Jazz)
Metal:
Tripper Skyboy
Variety:
Friends Volume 1
Call : 303-421-1319
OR
Email Us
This site is dedicated to the memory of Chi
who was at my side from November 24th,1983 – June 3,1999.
Your strong positive energy will live on in focussed musical inspiration.